DETAILS
Highway guardrail roll forming machine is a machine that forms Guardrail panels from coils of metal. The process starts with a coil of metal being fed into the machine. The metal is then formed into the desired shape and cut to length. Finally, the ends are welded together to form a complete panel. These machines are designed to bend and shape metal into the desired shape for a highway guardrail, and they can also add in other features such as holes or slots for attaching the guardrail to posts.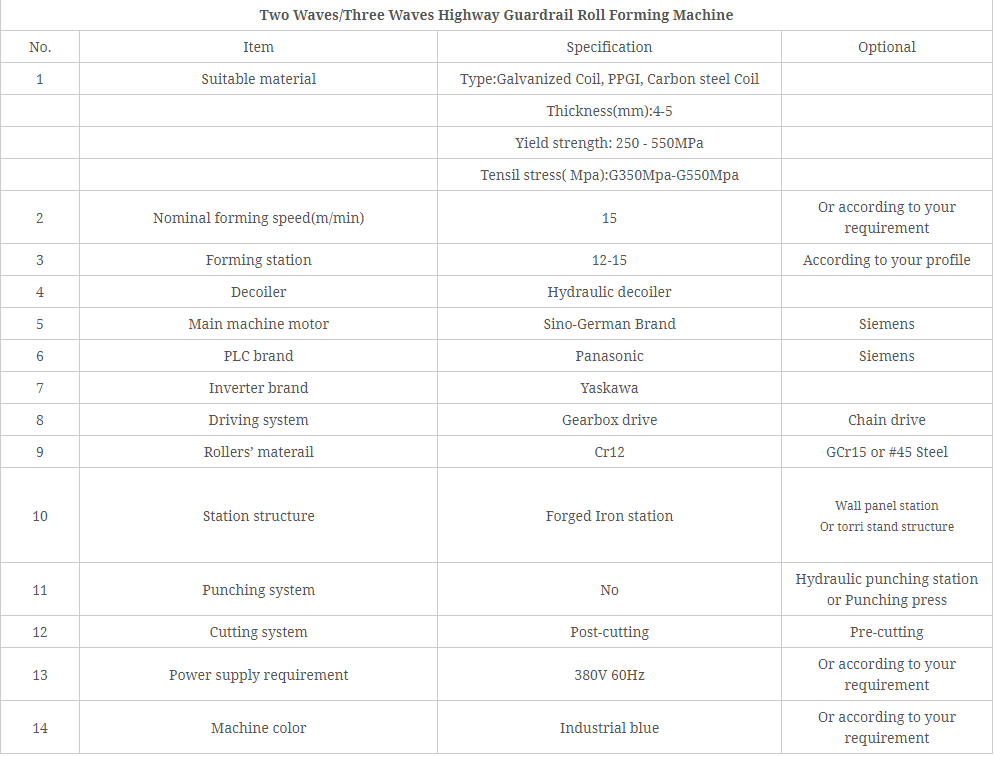 technological process
The production process of the guardrail plate production line machine mainly includes loading, cutting and feeding, feeding and leveling, edge cutting of the flat plate, fixed length punching, rolling forming and cutting, finished product stacking, and lateral removal of the workpiece. The entire process utilizes automated stacking technology to improve equipment production efficiency and help improve the stacking quality of raw materials.