DETAILS
CU stud&Track Framing System MF200
TECHNICAL PARAMETERS
Ⅰ、Adjusted sizes:
Width: 75-220mm
Height: 32-51mm
(Lips: 8-15mm)
Coil thickness: 0.8-1.6mm
 1.C profile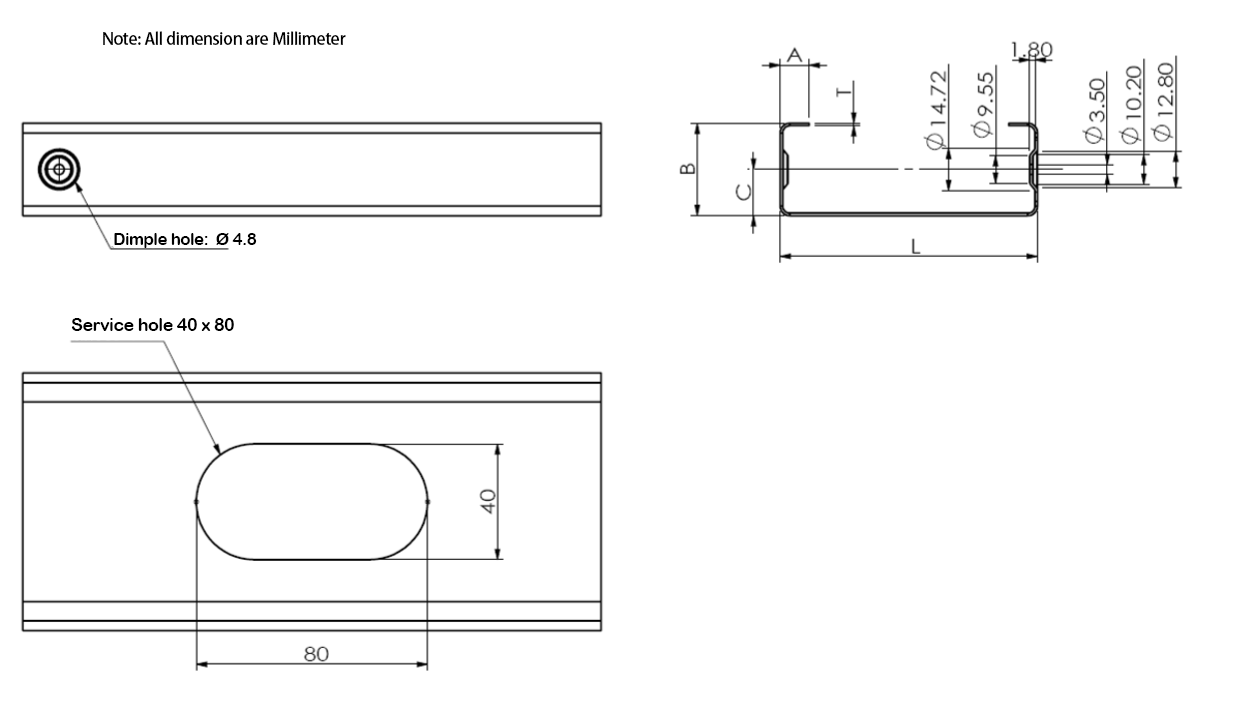 2.U profile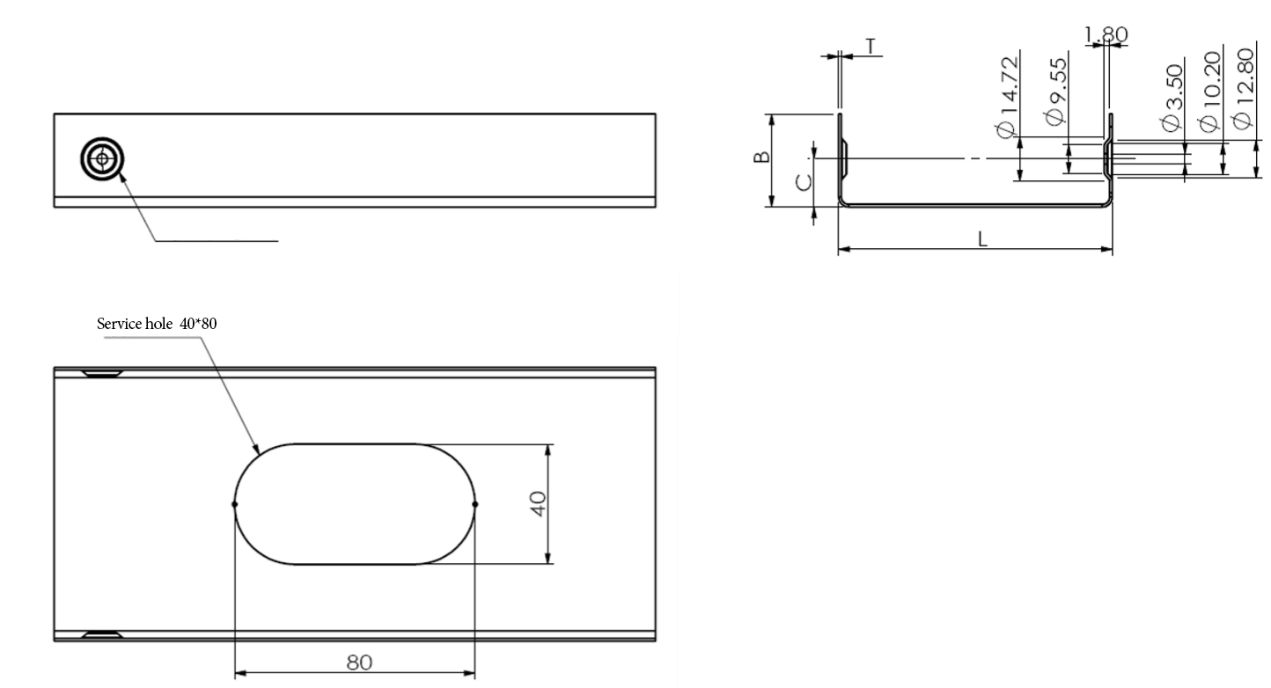 1)material : galvanized coil, aluminum-zinc coilSGC570 grade
yield strength : 550Mpa.
2)Tensile Strength: 355Mpa, 386Mpa,480Mpa
Ⅱ、Machine Components
HydraulicDe-coiler ————————————————————- 1 set
Leveling Device —————————————————————— 1 set
Roll Forming System————————————————————- 1set
Online Printer——————————————————————— 1 set
Punching & Cutting Device ————————————————— 1 set
PLC Control System————————————————————– 1 set
Hydraulic Station—————————————————————– 1 set
Run out table———————————————————————- 1 set
Ⅲ、Flow Chart

The flow chart is showing below.
Auto De-coiler→Leveling Device→Roll Forming System→Punching & Cutting Device →Run out table
Ⅳ、Machine Picture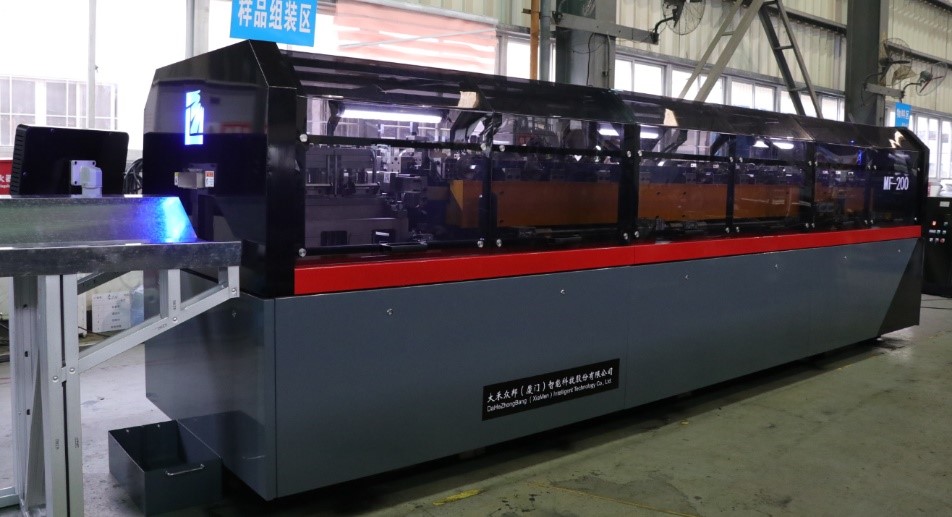 Ⅴ、Technology Parameters
The weight of theMachine:About 5.0T
The total dimension with un-coiler, run out table is:
(length)13m x (width)1.2m x (height)1.6m.
1)De–coiler
De-coiler Type:Hydraulicauto de-coiler
Weight capacity: Max 3.0T
2) Guiding: Guiding device is used to guide and fasten the raw material raw material into roll forming station steadily.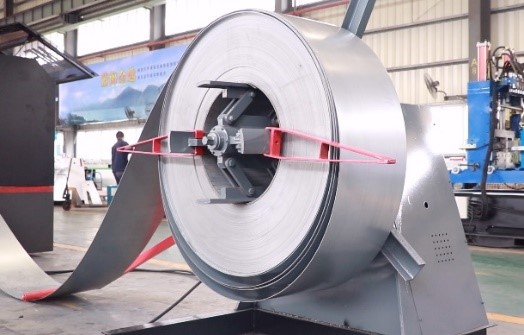 3) Rolling Forming System
Ma
Speed of forming: 35m/min
Roller stands : 15rolling stands.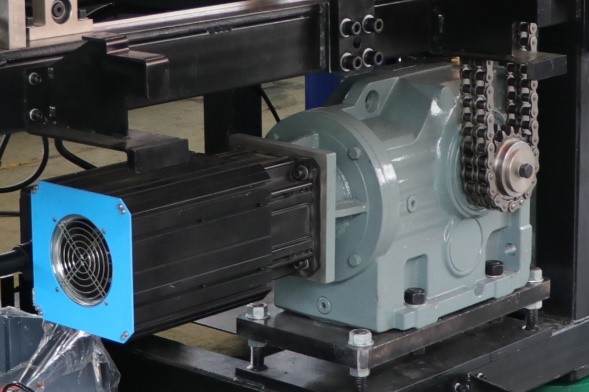 4) Shaft & Frame:
Shafts of rollers are tooled by grinding machine for two times to ensure the precisionof final product.
5) Bearing: NTN brand from Japan.
6)Machine Frame
The frame of machine are designed as square tube shape and thickness of frame is 30mm in order to make sure the machine is capable to bear all accessories of this machine.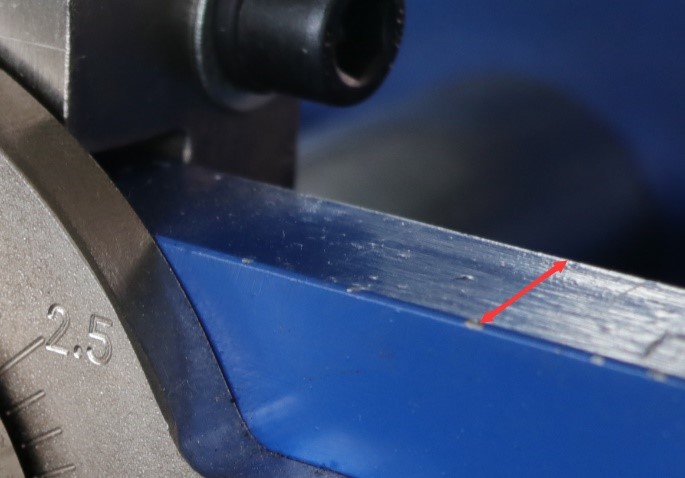 7) Flare control rollers
Flare device is made of two group rollers with manual adjusting device.
8)Changing sizes: Full-automatic (change sizes by PC control system)
Machine is able to change purlin size within 1 minutes.
9)Hydraulic Punching
All punching dies are made from Cr12. Driven by hydraulic station.Holes locations are able to set by PC panel.
10)Hydraulic cutting
After punching, the cutter will shear the raw material automatically, driving raw material out of roll forming system.
Shearing type: Hydraulic shearing with guillotine cutting.Cutting material: Cr12
11) Run out table
4 meter material receiving table, with a  C stud & Track stacking platform.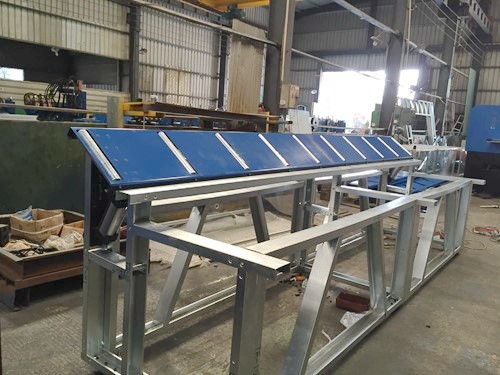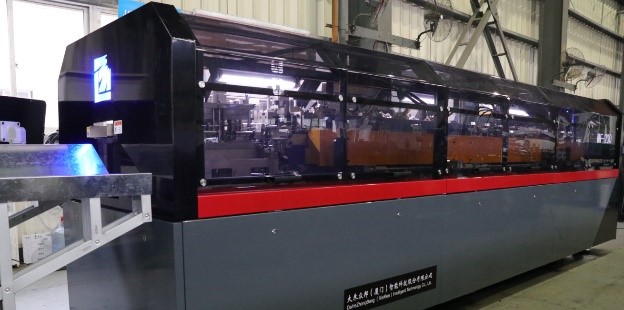 12) Safety Guard:Safety Guard covers the whole machine to ensure worker's.
13) PC control system LG-R300.
The control system MF 20 is able to program production CNCby inputingDahe'sTXT or CSV format and connect with machine directly. It can control machine auto-runningandrunning status dynamically, including punching, cutting and size changing.
15) PLC Control System & Components
Control the quantity &punching length& cutting length automatically
The Machine will be stopped while it is punching and cutting
Automatic Length measures and quantity counting (precision +-0.5mm)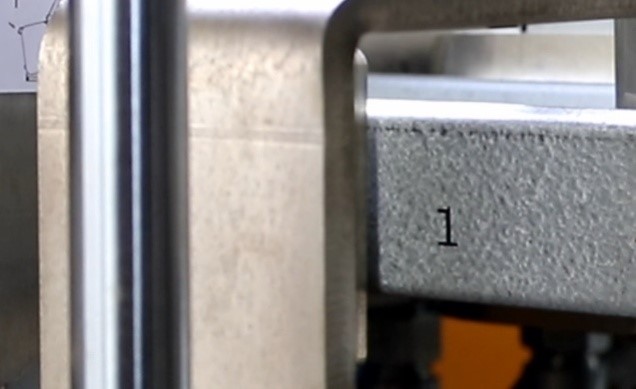 16) Profile image and application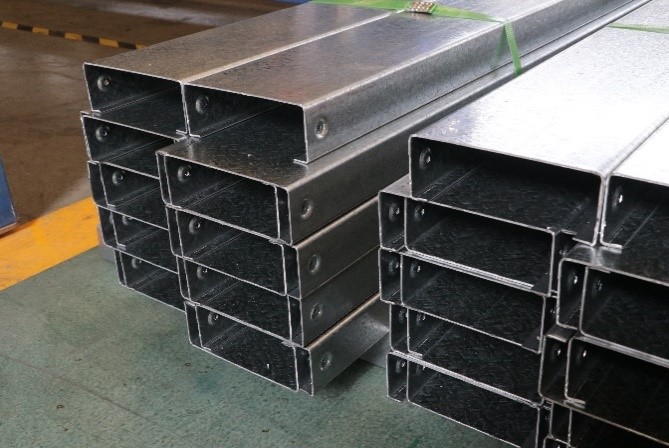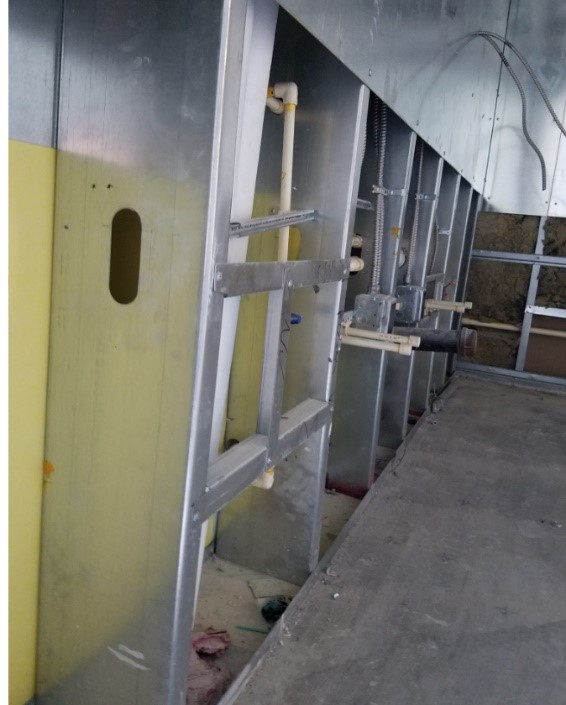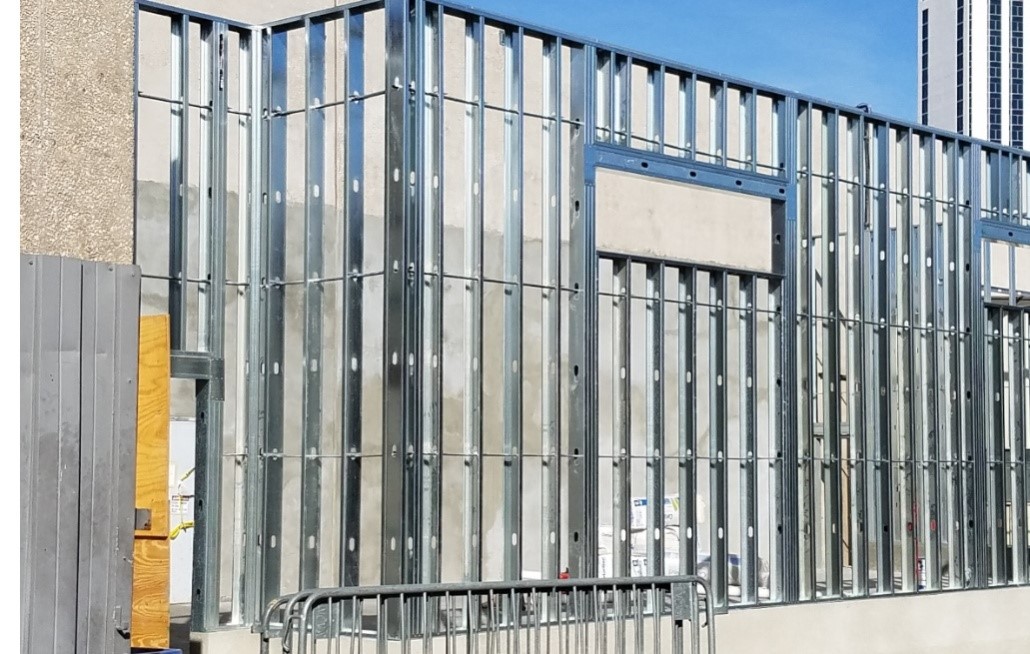 APPENDIX B: DEFINITION OF THE VERTEX SYSTEM SOFTWARE
Design Software Part – Vertex BD Pro
(International leading brand for LGS construction design)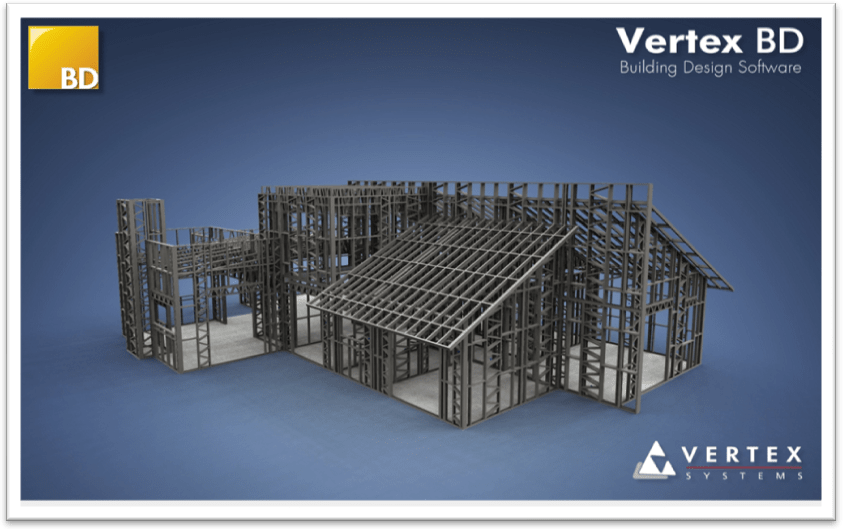 The standard package contains:
1.  Architectural Design
*Full architectural drawings
*3D browser with furniture&accessories
*Tools for creating presentable models ( e.g. Fascia, Soffits, Window& Do0r Trims, Guttering…)
2.  3D modelling and 2D Drafting
3.  DWG, DXF,3DS,IGES and SAT- interfaces
4.  Archiving tools
5.  Open GL-rendering
6.  Material database
7.  Wall,floor and roof panels and roof trusses
* Automatic panel drawings
* Automatic truss structure drawings
* Automatic joist&rafter layout drawings
8.  Bill of materials, cutting lists
9.  First year support and maintenance